Community Outreach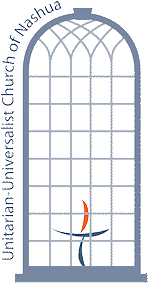 The UU Church of Nashua has community outreach at the center of our core values. We strive to have an active presence in the community and look for areas where we can lend a hand and make a difference. Our goal is not just to provide financial assistance, but also to encourage congregational participation, and to raise awareness among members of the associated social and economic issues.
The Community Outreach Team is a sub-committee of the Social Justice Committee. It helps coordinate many of the outreach programs and gives support to other outreach initiatives taking place in our church. If you have any interest in becoming a member of this group or supporting our outreach projects in any way, please contact the church office.
Note: In March, 2012, the Board of Trustees adopted the Ending Hunger & Homelessness project as a church-wide priority for 18 months. Please refer to the Ending Hunger & Homelessness page for information about that project.
In addition, we support numerous ongoing outreach programs:
Sunday Collections
In September of 2003, we initiated a program of collections during our Sunday services to be devoted entirely to community outreach. Every month we target a different recipient organization, inviting a representative to speak at a Sunday service, and "passing the basket" each week to allow all friends and members the opportunity to contribute. The Community Outreach Team manages this program, contacting community organizations about their needs, reviewing all requests, and setting up the Sunday outreach calendar.
If you are a friend or member of this church, and have an idea about a group or project that could use our help, please use the Sunday Outreach Collections form to submit a request for a recipient organization.
Click for a summary of our outreach collections

for the church year 2011-2012.
Soup Kitchen Meal Preparation
For many years now, our church has committed to providing six large casseroles to the Nashua Soup Kitchen every month. The Community Outreach Team currently manages this program and ensures that every month we have enough volunteers to make these casseroles and gdeliver them to the Soup Kitchen. Sometimes groups get together in the church kitchen; often meals are prepared in member homes. Many, many church members have offered their time to prepare these meals; sometimes donating the funds for the supplies, and sometimes submitting the receipts for reimbursement.
The Soup Kitchen Recipe

provides ingredients and quantities for 6 or 2 casseroles.
The Household Goods Collection Basket
There's a collection basket in the Fellowship Gallery and it is labeled with the kind of products that are needed. Non-perishable foods, paper products, winter clothing, and cosmetics are the kinds of items needed by local agencies. We keep in touch with several agencies and coordinate our collections with current needs.